If you're considering selling your home, now is the time to make strategic decisions about which renovations to complete.

The best home renovations fit the following criteria:
Show a high return on investment (ROI.)
Fit your timeline for listing your home.
Boost resale value by appealing to future buyers.
Let's dive into the top six renovations for your Glen Ellyn home.


Glen Ellyn homes for sale feature gourmet dining
In the last year, more people have been dining at home and, as the pandemic subsides, entertaining at home. It's no wonder that Glen Ellyn real estate with gourmet kitchens commands top dollar.

Prospective buyers crave homes that offer a luxurious backdrop for cooking and dining. Kitchen renovations take your home out of the past and into the future. This may include high-tech renovations such as sleek countertops, new cabinets, and quiet refrigerators.

Even minor kitchen remodels are known to provide a 72.2% ROI. Look for practical and inspirational upgrades to transform your kitchen into a site for gourmet dining.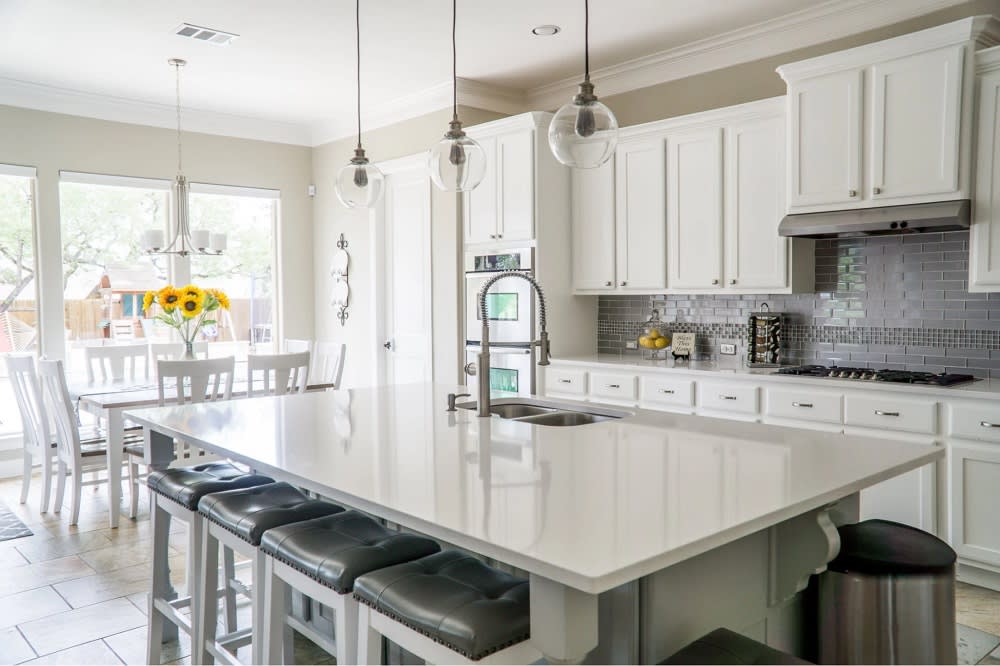 Glen Ellyn real estate appeals to wine lovers
Glen Ellyn real estate is at the heart of the wine country, and prospective buyers are looking for a place to savor local wines. Avid wine lovers are likely to appreciate all the work you've done to make your home a place to enjoy the noble grape.

You may be feeling inspired to renovate your home to appeal to wine lovers and connoisseurs. Consider completing the wine cellar, replacing the garage door, or adding a wine refrigerator to the kitchen counter. Focus on how you can speak the language of wine lovers. Think about adding a tasting room or putting wine storage under a staircase. These wine-friendly remodels should be a top priority before you list your home among the other Glen Ellyn homes for sale.
Glen Ellyn homes feature spa-like bath remodels
More Americans are staying at home, which means bathroom remodels have increased in appeal. To get the most out of your bathroom remodel, focus on creating a spa-like environment.

This can be easier and more cost-effective than you might imagine. Consider replacing a fixed tub with a free-standing bathtub. If you are going for a romantic flair, look for an antique claw-foot tub. Nothing says relaxing like a luxurious tub ready to be enjoyed with a glass of wine or champagne.

Glen Ellyn real estate experts recommend bathroom remodels because they make it easier to sell your home at a higher price. You may want to look into upgrading the shower with a luxury shower or replacing an outdated vanity with one that has more panache.

Many Glen Ellyn homes for sale are using spa-like bathroom remodels to attract prospective buyers. With all the turbulence and changes in the world, the prospect of taking a bubble bath in a freestanding tub may just be the nudge a buyer needs to put in an offer. On top of that, you'll be able to enjoy it yourself before listing your home in the Glen Ellyn real estate market.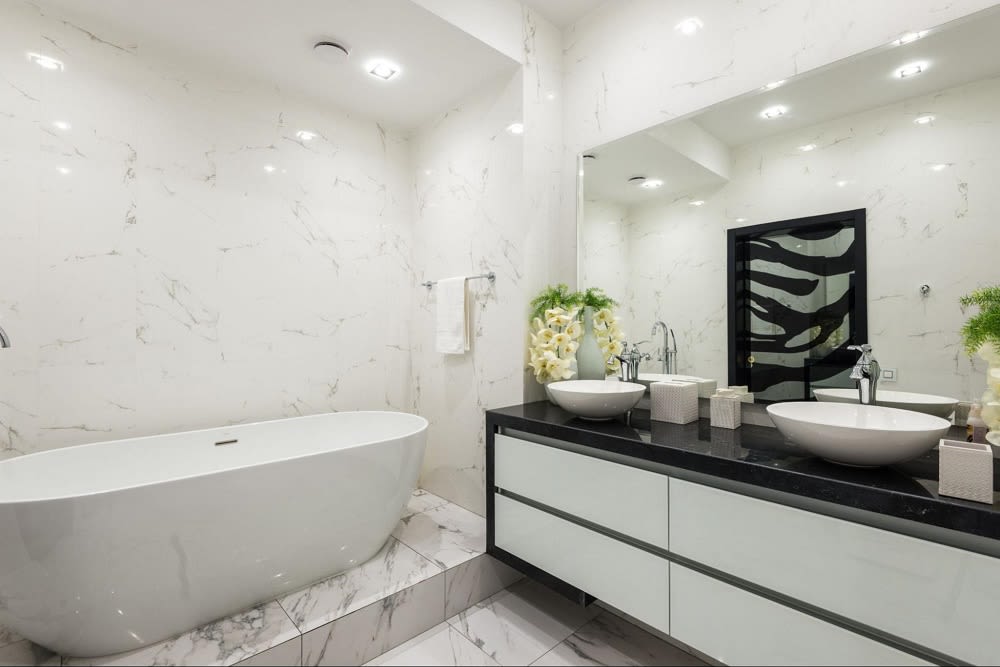 Renovate for resilience
As you're thinking of listing your home in the Glen Ellyn real estate market, consider what a new homeowner will be looking for. Every new homeowner wants to know that he or she won't have to replace the air conditioner or fix a furnace.

If you know your heating or cooling system hasn't been upgraded, maintained, or replaced in decades, now is the time. A new HVAC system is a major selling point, especially given the recent climate events in California.

To make sure that your home stands out among other Glen Ellyn homes for sale, get the input of a reputable HVAC company. If you need assistance, reach out to your luxury real estate broker for a recommendation to a reliable provider.
Renovate for pet-friendliness
With the year-round temperate climate, rolling hills, and plentiful trails, Glen Ellyn is highly attractive to pet owners. Many dog and cat lovers enjoy the bucolic setting for themselves and for their pets.

With this in mind, choose projects for your Glen Ellyn real estate that will appeal to pets and pet owners. This is easier than you might think.
Simple renovations include fencing in a backyard or creating a dog area near the patio. If you have a cat or dog yourself, you and your furry friend can enjoy these features before your house goes on the market.

Think about pet-friendliness for both cats and dogs. Install a cat or dog door. Create showers and wash areas for pets. Examine descriptions of Glen Ellyn homes for sale to get a feel for what comparable homes in Glen Ellyn offer.
Renovate for security
As you've been living in Glen Ellyn, you know that fire, smoke, and security issues are top of mind. Many experts in Glen Ellyn real estate are alert to the dangers of fire — not only for safety reasons but also for property sales.

Before listing your Glen Ellyn home for sale, make an inventory of ways to reinforce fire security in and around your home. Within your home, evaluate sprinkler systems and fire-resistant materials. Make an extra effort to feature fire-proofing outside your home by installing smart sprinklers.

Check out local fire prevention service providers to find out about new technologies and services available in Glen Ellyn. As fire season seems to be expanding, Glen Ellyn real estate remodels are featuring fire security systems as a top value-add.


As you evaluate high-ROI remodel projects for your Glen Ellyn home, create a master list of projects. Keep your criteria in mind: high ROI, timeframe, and value for buyers. If you are considering selling, feel free to reach out and talk with a specialist in Glen Ellyn luxury real estate like those in the Lukins Home Network.