One of the (many!) things we love about Chicago's Western Suburbs is the variety of welcoming downtown districts. Today we share some of our Lukins Home Network favorites –a variety of perfectly-curated and independently-owned boutiques– and invite you to explore the charming downtown of Glen Ellyn!
'Can't Miss' Glen Ellyn Shops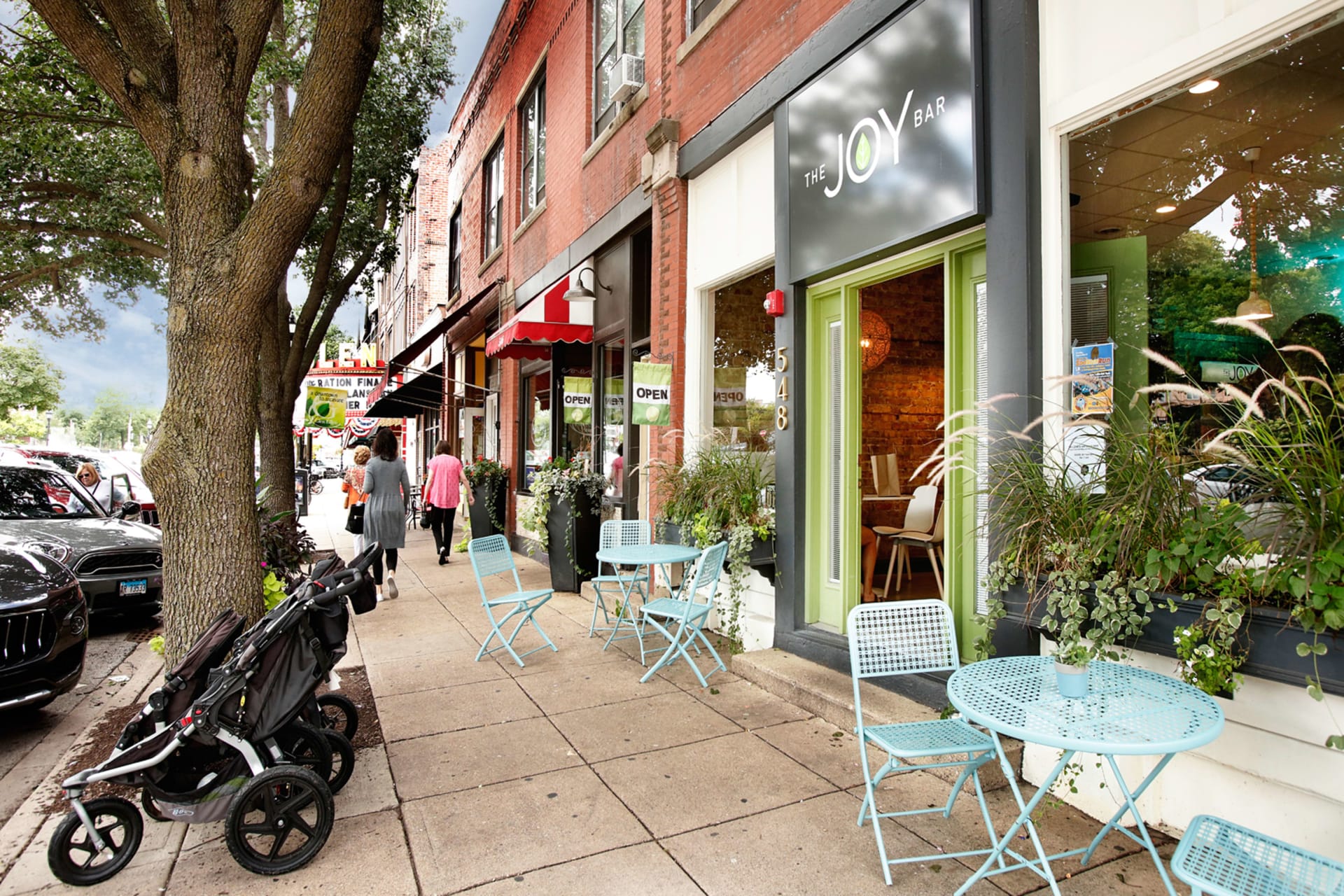 Bench492
Bench492 carries "made and found" products. Their handmade objects include jewelry and the works of some of their favorite artists, like Freshie & Zero Jewelry and Gabriel John Candles. Their "found" pieces are industrial and architectural home decor and furniture, including workbenches, type cabinets, card catalogs, bar carts, and curated treasures. Find vintage cameras, brass microscopes, salvaged decor, mirrors, and every charming accent needed to make your home feel cozy and inviting. If you're a fan of vintage pieces, unique trinkets, and understated handmade jewelry, you'll love Bench492.
Papier Girl
"Every great event begins with paper" at Papier Girl, a charming paper boutique! Owner Lesley Vesevick believes that paper makes a lasting first impression and sets the stage for a story to be told…whether it be a kids' birthday party, a surprise 40th, a holiday cocktail party, the wedding of your dreams, or the announcement of your new bundle of joy. You can browse their curated selection of invitation options –hand-picked from the best designers across the country– while enjoying a sparkling drink in their charming boutique and savoring each moment as you plan your special event. If you are looking for a special gift, card, or stationery, Papier Girl is your 'go-to' for feel-good, thoughtful, and unique items and features a carefully curated selection of gift items.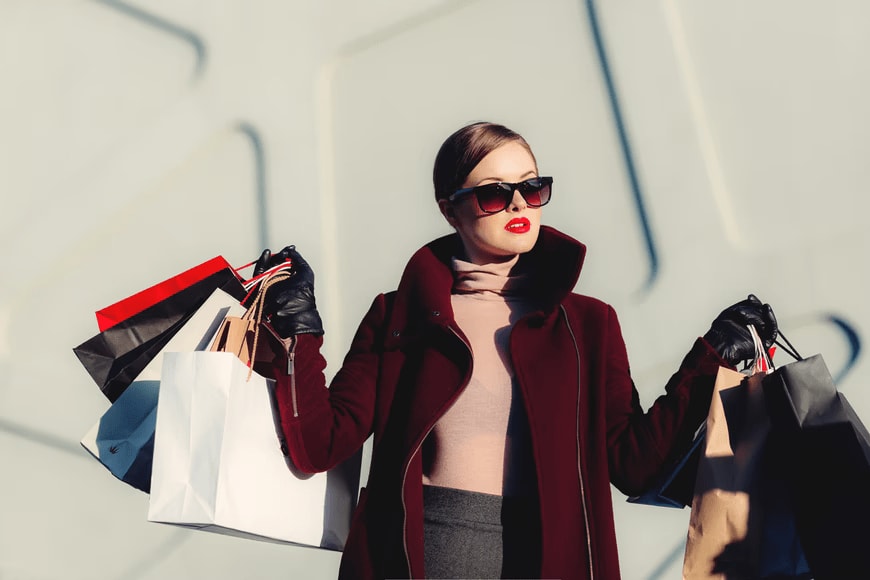 Ten Thousand Villages
Ten Thousand Villages is not your average store—it is a global maker-to-market movement that addresses economic injustice. They treat each of their handcrafted items and their makers with utmost care and respect. Ten Thousand Villages provides an opportunity to shop with the intention of ethically-sourced handmade wares, sharing the joy of empowering makers in ten thousand villages. If their commitment to fair trade goods wasn't enough, their inventory is full of beautiful and unique products… home decor, jewelry, accessories, artwork, stationery, kitchen linens, drinkware, patio and garden access, spa, and wellness items, and fabulous gifts for every occasion. As a non-profit fair trade organization, their Glen Ellyn store is powered by a group of approximately 20 volunteers, which allows the company to pay a fair wage to their artisans in 38 developing nations.
Costello Jewelry Company
Motivated by passion, adoration, and fostering lifelong relationships, Costello Jewelry Company sells exquisite jewelry. Their products are ethically sourced from trusted artisans, and they only sell 100% Kimberely Process-certified diamonds. If you've been racking your brain about possible anniversary gifts, you've come to the right place. Costello carries elegant Tissot, Carl F. Bucherer, and Raymond Weil timepieces. Plus, you can use the excuse of needing to find your significant other a gift to pick up the Tacori Fashion cushion gem earrings you've been eyeing. Now, let's talk about those diamonds. You can find every shape, every size, color, and clarity at Costello, which should fill your heart and soul with joy. After all, diamonds are a girl's best friend!
Marcel's Culinary Experience
Jill Foucré, a longtime resident of Glen Ellyn, has realized her lifelong dream to combine her family heritage, her love of cooking and entertaining, and her highly successful business skills into a retail and cooking school destination at Marcel's Culinary Experience. Named after Jill's grandfather, a French chef and restaurateur, Marcel's is a gathering place to cook, create and celebrate. A welcoming state-of-the-art kitchen offers over 200 classes annually for cooks of all ages and skill levels; it is a place to gather around the table and discover fabulous food adventures. Company parties, family celebrations, and girl's nights out are all fabulous occasions to experience the magic of Marcel's kitchen. The shopping experience is filled with fine cookware, exquisite table wares, specialty foods, and wine, and heightened by the welcoming ambiance and the aroma of what is cooking in the kitchen. Marcel's brings a truly authentic shopping experience and an experienced, friendly, and knowledgeable staff to downtown Glen Ellyn.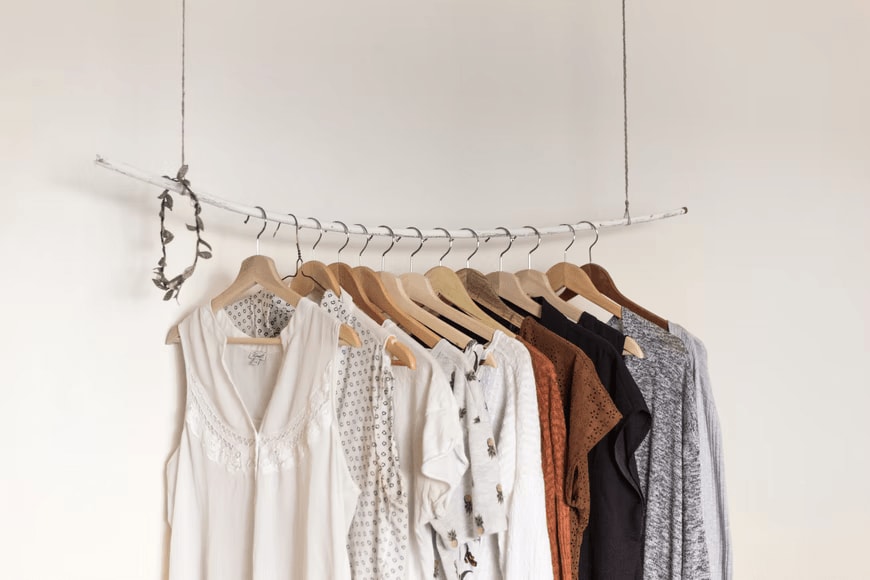 Blonde Boutique
For many years, close-knit sisters Natalie and Allison Smith toyed with the idea of going into business together. After graduating with a degree in fashion merchandising and working in a successful boutique, Natalie had always dreamed of owning her own store someday. With great pride and passion, this dynamic sister duo presents Blonde Boutique. The store is comfortable and laid-back, giving you as a shopper a peaceful environment to browse through trendy staples and classy, timeless pieces. Brands you'll find here include Levis, Chaser, Spanx, BB, Dakota, RDStyle, Amuse Society, E. Newton, Nest Candles, and their favorite local jewelry designer Kim Andrews. You can easily spend hundreds of dollars here, putting together multiple cute and fashionable outfits to take you through the day and into the night.
The Bookstore of Glen Ellyn
The Bookstore is a vibrant part of the Glen Ellyn community and has been a proudly independent neighborhood bookstore for over 60 years. The Bookstore was founded by Vic and Rosamond DuJardin, and they were a colorful pair…Rosamond DuJardin was the author of teen fiction including such titles as Senior Prom and Boy Trouble. Vic DuJardin was an avid reader. According to village legend, if you came in the store and asked Vic for a certain book, he'd interrupt his own reading, put his finger in his book to mark his spot, and point vaguely over to a part of the store, saying "if we've got it, it's over there." He would continue reading until you came to the cash register, at which time he would ring up the sale, make change and put your book in a bag, all without losing his place in his book. In 2018, longtime customers, Shannon Burgess and Gail Dickson purchased The Bookstore. They believe strongly in the importance of local, independent bookstores and plan to continue to connect readers to a wide range of books for many years to come.
Sign of the Whale Antiques
If you have an affinity for stunning antiques, you must visit Sign of the Whale Antiques. Serving the Glen Ellyn community for 41 years, Sign of the Whale Antiques is a group shop comprised of Caroline Jacobsen Antiques, Virginia Larsen Antiques, Liberty Tree Antiques, and Kandt Craig Antiques. Though each retailer brings something truly special to the table, they all specialize in 19th-century American country furniture, quilts, hooked rugs, light fixtures, folk art, decoys, oil paintings, early glass, and yellow ware. You can find some rare gems of great value here. Any antique collector will be instantly impressed when browsing the shop's eclectic collection of prized possessions. So next time you're in the market for antique furnishings to redecorate your Glen Ellyn home, make your way to Sign of the Whale Antiques.
Shopping for Glen Ellyn Real Estate?
Contact Lukins Home Network for all of your Glen Ellyn real estate needs. This expert team will approach your real estate transaction with creativity, knowledge, and client consideration.