Making the kitchen pop is one way to make
Wheaton
homes for sale stand out on the market. This is easy to do when you complete major renovations, but what if you don't have the time, money, or desire for a complete kitchen makeover?
Not to worry — you can make your kitchen appear pristine, inviting, and luxurious just by making a few simple shifts in how you stage it. We'll show you exactly how to do this in your Wheaton home with the tips below.
Imagine You're a Buyer Looking at the Kitchen for the First Time
What do you see? How do you feel about preparing meals in this space? What will it be like to spend time with family and host guests here? It can be easy to get trapped in old ways of thinking, especially in highly familiar places. What does it look like to see your kitchen with fresh eyes? This may help you quickly spot an improvement or two that you can make. Your real estate agent is also a valuable sounding-board for these discussions!
Remove the Excess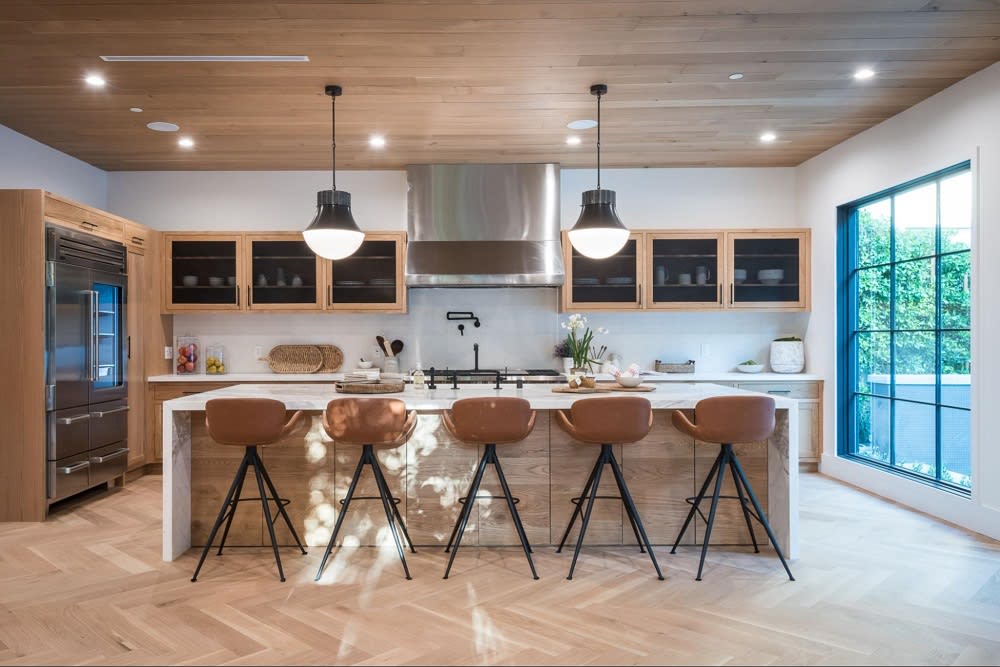 You want your kitchen to feel large and open when a potential buyer walks in. The magnets on the fridge and the food on the counter aren't helping your kitchen make that impression. A good rule of thumb is to make your kitchen look like a space where somebody could walk in and make a meal right away, and you should make sure there's ample counter and shelf space to do this. This will make the room appear larger, but it will also present a cleaner and more well-kept area.
Touch Up the Paint
Even if you don't have time to do a complete kitchen overhaul in your Wheaton home, it's a good idea to touch up any spots where paint may be chipped or discolored in the room. Painting the cabinets is also an option, but to do it properly is an investment that ideally requires hiring a professional. The Lukins Home Network can provide recommendations for vetted painters who can handle this task for you!
Improve the Lighting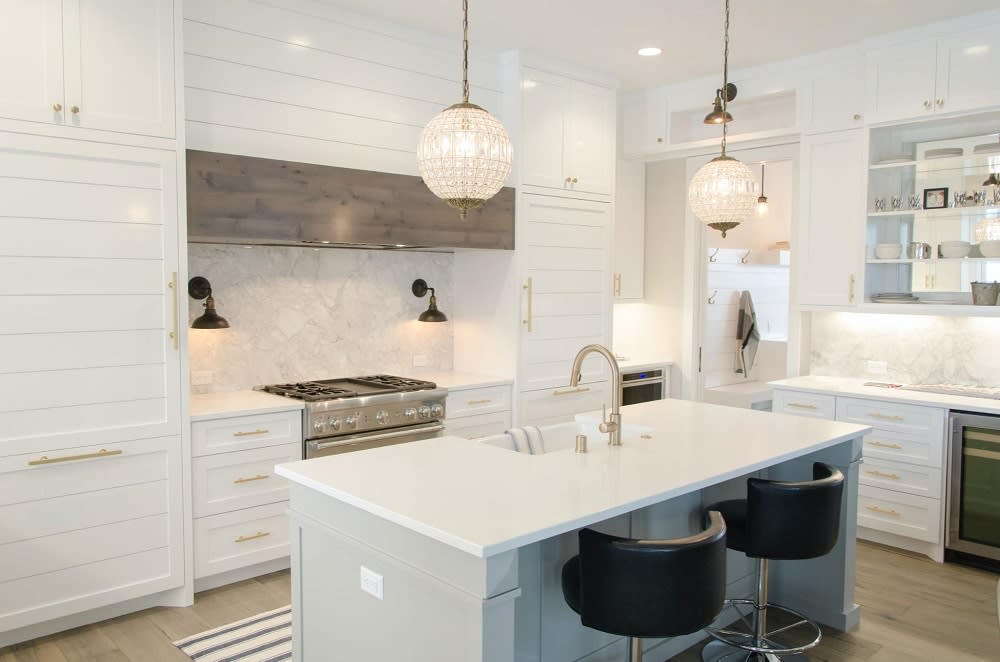 Buyers interested in purchasing Wheaton real estate are looking for a kitchen space that is well-lit and bright. They likely plan to spend a lot of time cooking meals and entertaining family and friends. Improved lighting can better illuminate this crucial area of your house, and the light fixtures themselves can add cosmetic value. If you're not sure where to start working on your lighting,
here are a few ideas
.
Add Thoughtful Color Accents
Many kitchens feature primarily neutral colors. If you take some time to add some bright accent colors to your kitchen, you might be well on your way to catching that potential buyers' eye. Our favorite option is always a bouquet of fresh flowers, and brightly colored enamelware such as a dutch oven or tea kettle are always a fun focal-point in photographs.
Set the Table or Bar
You want buyers to see the space as functional or usable. One idea is to set the table or outfit the wet/dry bar with simple barware. These small touches help your buyer envision enjoying a hot cup of coffee or gathering around the dinner table with friends.
Put Away Some Chairs
Wheaton homebuyers don't need to know that you can fit eight chairs around your dining room table… they care more about how ample the space is and how it will work for their specific needs. If your chairs only make the space seem more cluttered and busy, consider ditching a few of them, leaving three or four. The area will appear more extensive and functional.
Deep Clean
It doesn't matter how great your accent colors or lighting fixtures are if there's soap scum on the sink and dirty baseboards. A kitchen that isn't clean will be an immediate turn-off to a potential buyer. It isn't glamorous, but take a few hours to thoroughly clean this space before showing your home. It might even be a good idea to hire a professional cleaner to help with this process. Here's
a list
to help you find one.
Add a Fresh Element to Your Kitchen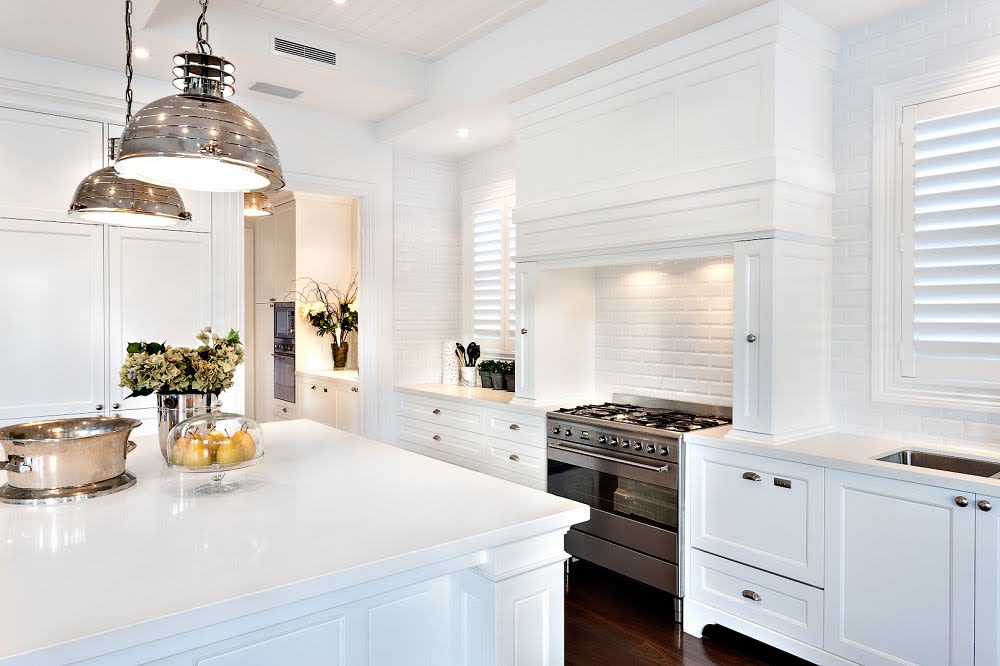 A potted plant sitting by the window or a bowl of fruit out on the countertop adds a natural touch to your kitchen. Fresh flowers and produce on display adds a sophisticated feel to your space and creates an element of relaxation — one potential buyers will appreciate!
Organize the Pantry
It's easy to forget about that cluttered and overflowing pantry when you live in the house, but the buyer will be curious to see what this space looks like. Make sure it looks clean and well-put-together. Consider organizing your items by category and grab a few bins for expert storage. Using clear containers is the way to go, so there's no need to search for hidden items. Here are a few other
ideas
that might help.
Utilize our Experience to Guide You
Need assistance with staging your kitchen for a sale, or ideas on potential renovations? Contact Chris Lukins with the
Lukins Home Network
. Chris is one of DuPage County's top producing agents and has over 22 years of real estate sales. Her market knowledge and expertise –combined the Lukins Home Network's complementary staging services and extensive list of professional resources– will ensure that you secure the best possible return on your Wheaton real estate.