Are you ready to list your Western Springs real estate for sale but are unsure how to get a higher sales price? Selling your home can be a difficult task, and when it comes to ensuring you sell it for top dollar, it takes some strategizing. While you may feel a bit intimidated, there's no need to feel uneasy. Given the right approach and some tips to increase your home's value, you'll be able to sell your Western Springs real estate in no time.


What's fantastic about selling your home right now is that you're working in a
seller's market
. This means that the Western Spring home inventory is low, but the number of people looking to buy is high. This information makes your task as a home seller significantly easier. You'll get better offers for your home if you make some strategic updates, clean and stage your home, limit showings, and list your home on Friday. Putting in some elbow grease and cash into sprucing up your home will yield a high sales price in this housing market. Be sure to follow these tips to make your home stand out amongst the rest and get the best sales price for your property.
How to earn top-dollar for your Western Springs home
Make the property low maintenance
Before getting excited about the overflow of funds you'll receive for your beautiful Western Springs home, you need to prioritize home improvement projects. The last thing a new homeowner wants to do is move in and realize they invested in a property that requires serious repairs. Alleviate maintenance concerns by addressing repairs before listing your home for sale.


Examples of essential repairs include fixing a withering roof, replacing siding, and restoring old windows for better insulation. It is worth noting that some of these
home improvement projects deliver a significant ROI
, such as window and siding replacement. Ensure all essential maintenance is handled, including upgrading areas of your home that are difficult to clean or upkeep, such as wood siding or cream-colored carpeting. Giving the new homeowner a seamless move and transition into their new home significantly increases your chances of receiving a higher offer.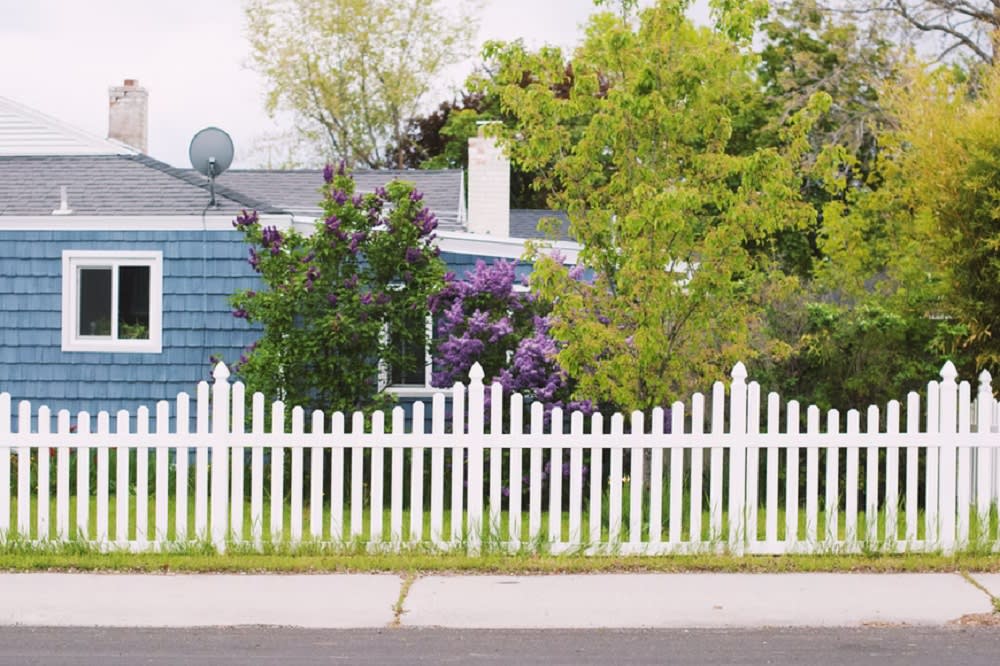 Tidy up your home exterior
First impressions are the only ones that matter. When prospective buyers arrive at your property for a showing, you want to present a beautiful home exterior. Even with the high demand for Western Springs real estate, you'll need to ensure your home's appearance lures prospective buyers. The best way to attract buyers to inspect your home further and make an offer is by boosting curb appeal. Follow these guidelines below to attract buyers to your beautiful home exterior:

Fencing
If your home has a wooden fence, giving it a facelift is sure to impress buyers. A quick coat of fresh paint could make a big difference. If the entire gate or fence needs replacing, choose a maintenance-free option such as steel, composite, aluminum, or vinyl. A new fence could be costly, but it will also increase your home's value, getting you closer to your desired selling price.

Exterior painting
Painting your home's exterior is a pricier task, but the value it adds will lead to a higher selling price point. The ROI you can gain from painting your home a greige (gray/beige) shade is drastic. A
Paint Color Analysis
showed that properties painted greige sold for nearly $4,000 more than their tan or brown painted counterparts. People are typically attracted to neutral colors, so think twice before going for those salmon pink or mint green paint cans.

Gardening
Few things make a home look well-kempt more than a lush, green, manicured lawn with vibrant, colorful flowers. Consider placing planters along the walkway for an enchanting entrance, and utilize ground-covering shrubs throughout to breathe some life into your garden. Climbing vines are an excellent choice to plant near walls, while perennials and shrubs are ideal for creating focal points in your landscape. Use local, seasonal plants for a beautiful and low-maintenance garden area.

Patio decorating
You can create a homey outdoor space that potential buyers will love with the right furniture and accents. Sconces bordering the front door or overhanging lights above a charming coffee table add elegance. A cozy cream-colored daybed and a wicker chair, a chic accent table, and a colorful vase are excellent pieces to create an inviting space. Buyers want to envision themselves sipping their hot morning coffee or post-work cocktail in a peaceful setting. Adding just a few pieces makes an enormous impact on potential buyers and increases property value.
Stage the property
Now that you've addressed maintenance issues and your home's exterior, it's time to look inward, decorating the interior to perfection.
Home staging
is the act of incorporating furnishings and design elements to attract buyers with an appealing space. This crucial step allows buyers to envision their families living out their happy days on the property. You aim to decorate the home just enough that people realize its livability without having the personality of its previous owner. Staging is pertinent to selling a home quickly, and this is just one of its many
benefits
.
You are welcome to stage your home by yourself, with the help of an esteemed real estate agent, or with the assistance of a professional staging company. If funds allow, opt for the professional staging company; they will help you assess what should stay, what needs to go, and how to make your home's interior look elegant and appealing. Additionally, they will rearrange furniture to highlight your home's best features and ensure each room has a designated purpose. Another option is
virtual staging
, a cost-effective alternative to traditional home staging. Virtual staging can be done independently or alongside in-person staging for optimal results. Here are some general tricks for a successful home staging:
Pack up your belongings to avoid the risk of prospective buyers slipping on children's toys as they set foot in your home. Storing furnishings and knickknacks you don't use daily creates a more expansive and inviting home. Besides, packing and storing your things in your new home will give you a head start on your move.



Deep cleaning is vital when staging your home. Nothing will send buyers running for the door faster than a home filled with dust bunnies and cobwebs. Hire a professional cleaning company to ensure your home is spotless for each viewing.



Minor fixes like re-caulking your tub and spackling holes in walls are affordable and make a significant impact. These details may seem small and insignificant, but buyers will notice them, so put in a little effort for a big payoff!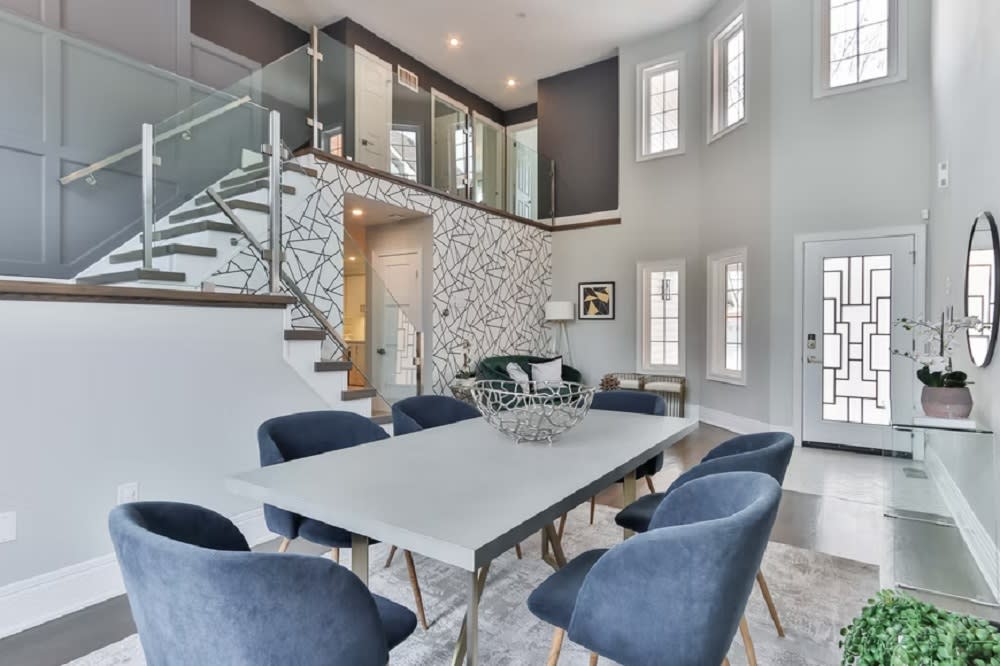 Painting the interior

is not the cheapest venture, but it will certainly rejuvenate your property. Choose neutral colors since they appeal to most buyers. Reference this Sherwin-Williams

interior painting guide

to figure out the right color options for the ambiance and aesthetic you're trying to create.

Interior design elements should remain neutral and only showcase essential rooms, including the kitchen, living room, dining room, primary bedroom, and main bathroom. Be sure to include beds, couches, coffee tables, and some artistic elements to create an appealing and functional space. Small accents like an interesting coffee table book and a chic tea kettle on the stove are welcome additions. You aim to make a liveable space without overdoing it.
Price appropriately
Current housing market trends dictate a home's value. Your agent will create a CMA report – or a Comparative Market Analysis report – outlining how your home compares to other properties on the market and recently sold in the area. This report will assess key factors such as location, style of home, and amenities.
Find the perfect agent
Choosing the right agent is a key factor in how your home sale will go. If you want to make top-dollar when selling your Western Springs home, you need to do some research to find a fantastic experienced realtor with references. An experienced agent will use their market savvy, regional knowledge, and marketing techniques to provide you with excellent service. With a well-informed and well-seasoned realtor in your corner, you'll be able to sell your home quickly and for a higher price.
Looking to sell your Western Springs real estate?
With some home improvement, market know-how, and an acclaimed Realtor by your side, you'll sell your Western Springs home in no time. Contact
Lukins Home Network
to assist you with this life-changing venture. Chris Lukins and her expert team will approach your real estate transaction with creativity, knowledge, and client consideration.